Corporate Gifting: The Secret Behind Successful Employee Appreciation Gifts
Sat October 28,2023
Corporate gifting is a best-kept secret to boost morale. We can all agree that a hasty pizza party doesn't say "We Appreciate You" that profoundly. Instead, let's add a spark of excitement and WOW your employees with unforgettable presents that leave a lasting impression. From thrilling adventure trips to personalized gift certificates, discover the secret to original and smile-inducing corporate gifts. Get ready to surprise and delight your employees like never before!
Flightgift: The Ultimate Corporate Gifting Platform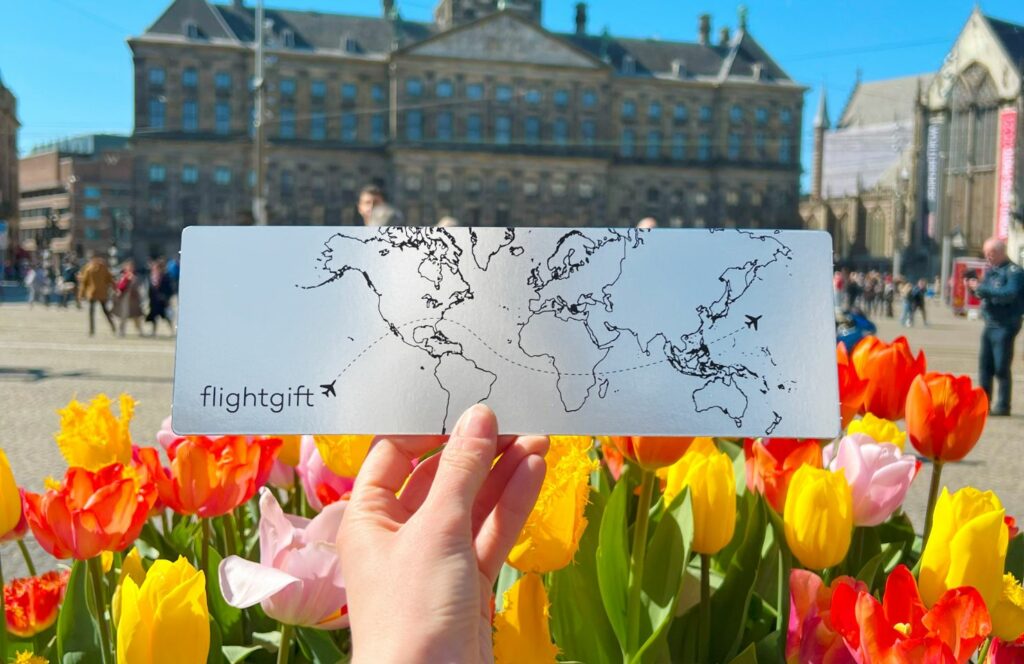 There are many benefits of corporate gifting. Corporate gifts are the perfect way to show appreciation to colleagues. But why stick to standard gifts? Choose Flightgift and give them the opportunity to go on a travel adventure. With
over 400 different airlines
to choose from, flying to over 980 destinations worldwide, there is something for everyone. The gift certificate is completely customizable. For example, it is possible to add a logo on the gift card and your own written message for that one personal touch. An original and personal gift that creates lasting memories, and provides new adventures. Additionally, did you know that
getting one Flightgift gives 3 trees back to an impoverished community
? Would you like to introduce your colleagues with the Flightgift gift card, but not so sure how? We have some inspiration you can share. For example, we have
5 sunny destinations
listed for you, all the tips for an
unforgettable vacation to Corsica
and the
most romantic weekends away in the UK
.
A Gift Card: A Luxury Corporate Gift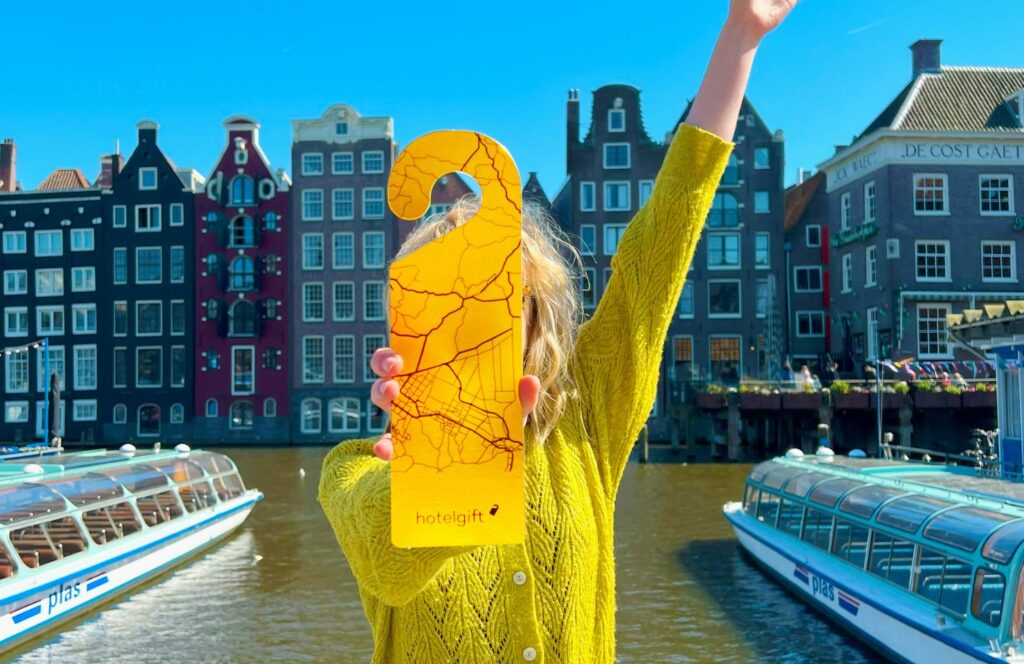 Give your colleagues the freedom to choose their own perfect gift with a gift certificate. Consider a voucher for their favorite bookstore, an upscale dinner at their favorite restaurant or a day of relaxation at the spa. Speaking of a relaxing day at the spa. Did you know you can very easily give an activity as a gift to your colleagues? With
Activitygift
you give 1 gift certificate for more than 50,000 activities worldwide. From museums to bike tours of a city of your choice. And from skydiving to a helicopter flight, everything is possible. So you'll make everyone in the company happy, from the person who likes a day of relaxation, to that one colleague who likes to push his or her limits with more challenging activities. A gift certificate seems like a standard gift, but in our opinion, that is anything but true. This way, everyone who received a gift certificate can fill in how it will be used. Would you rather surprise your colleagues with a gift certificate that can be used for a night out? Then
Hotelgift
corporate travel gift is a perfect solution. The recipient can choose from more than 550,000 hotels around the world in 170 different countries. Who wouldn't want that?
Original corporate gifts: From boring to sensational
Forget the standard mugs and pens! Choose surprising gifts that reflect your employees' personalities. Consider personalized accessories such as a suitcase with the company logo on it or a stylish laptop bag with your employee's initials on it. Very handy, too, then the laptop bags can also be easily distinguished from each other. And those boring black leather laptop bags are really anno 2000, don't you think? For adventurers, an outdoor survival kit full of handy gadgets is perfect. Creative people will love a gadget to develop their talent, such as stuff for painting. This way, you show real appreciation and your colleagues are that you really made the effort to think about the gift.
Sustainability: A Gift That Shows Love To The World
Want to show your colleagues that you not only care about them but also about our planet? Then choose
sustainable business gifts
that are eco-friendly and have a positive impact on the world. Think reusable water bottles made from recycled materials, biodegradable notebooks or sustainable bags. For luxury lovers, there are beautiful leather accessories, handmade jewelry made from recycled materials or luxury personal care products with natural ingredients. These gifts combine high quality with sustainability, inspiring your colleagues to make conscious choices in their daily lives.
Corporate Gifting: Last thoughts
With these brilliant corporate gifts, you'll put on an enchanting show for your colleagues. No more boring pens and mugs, but a feast of surprises and fun. When you pull out Flightgift, they will immediately fantasize about exotic destinations. Gift cards, in general, are the key to making your colleagues happy. After all, how nice isn't it to be able to pick out your own gift that suits you perfectly? And who doesn't love a gift that says, "I really know you!" Original and personal are important when giving a business gift! Show them that you put effort into it. This gives a sense of appreciation. And remember, a little love for the planet is always a good idea! Sustainable and luxury gifts make your colleagues feel like they are contributing to the environment as well. So, what are you waiting for? Make it magical and put a smile on your colleagues' faces. Time to say goodbye to those boring gifts and go for a lasting impression they will never forget! For employers from the Netherlands, our headquarter location, here's the ultimate
corporate gift guide for Dutch employers
.