Extraordinary Sustainable Gifts To Give Someone Today
Fri September 8,2023
Do you dream of unforgettable experiences that not only enrich you, but also our planet? Then sustainable gifts from
Flightgift
, Hotelgift and Activitygift are just the ticket! This groundbreaking brand brings sustainability and adventure together in innovative ways. Flightgift's vouchers for exciting flights not only offer the opportunity to explore the world, but also contribute to the reforestation of our planet. For every voucher purchased and redeemed, Flightgift plants a tree in collaboration with 'Eden Reforestation Projects' - a step towards a greener future!
Doing Good With Experience Gifts
Choosing sustainable gifts, especially experiential gifts, is more important today than ever. In this age of an affluent society, we increasingly recognize the value of experiences over material possessions. Experiences create lasting memories and leave a smaller environmental footprint. Unlike products, which often offer short-lived enjoyment, experiential gifts like air travel open up the opportunity to explore the world and share precious moments - without impacting the environment.
Sustainable Gifts with Flightgift x Eden Reforestation Projects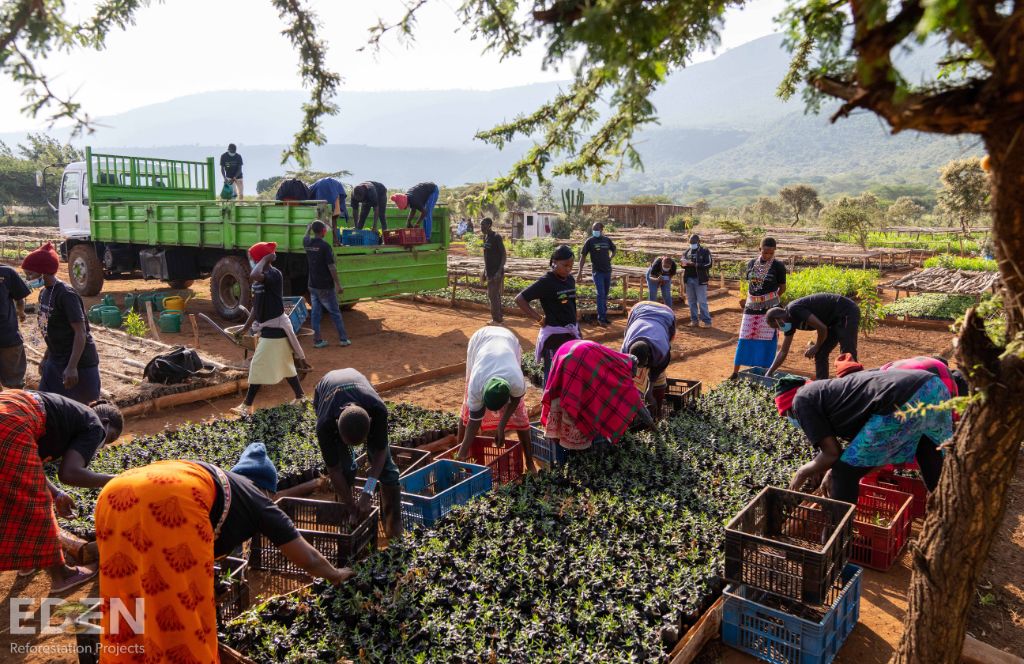 Flightgift's partnership with
Eden Reforestation Projects
adds meaning to these sustainable gifts. While expanding your horizons and experiencing adventure, you'll be actively contributing to forest reforestation and helping to combat climate change. Every flight taken with a Flightgift gift certificate is an investment in nature and future generations. Together, we are creating change and shaping a future we can be proud of. Flightgift offers a groundbreaking way to give joy while making a positive impact. These sustainable gifts prove that a sense of adventure and environmental awareness can go hand in hand. So, why settle for ordinary gifts when you can combine exciting flights and a greener world? Learn here how you can
travel environmentally conscious while doing good
.
Not just flights: experience diversity with Hotelgift and Activitygift
But Flightgift is not the only brand providing sustainable experiences. In addition to exciting flights with Flightgift, you can give other unique travel gifts with Hotelgift and Activitygift.
Hotel Stays With Hotelgift
With Hotelgift, gift recipients can choose from more than 550,000 hotels worldwide and treat themselves to an unforgettable getaway. Whether it's a luxurious city break or a relaxing retreat in nature, Hotelgift makes it possible to travel sustainably while fulfilling individual desires.
Unique Adventures With Activitygift
Activitygift, on the other hand, opens the door to more than 50,000 activities and adventures. From exciting outdoor experiences to cultural discoveries, there's something for everyone. The variety of options shows that sustainable gifts can mean much more than mere matter. They give freedom, joy and memories that last a lifetime.
More Sustainable Gift Ideas For Experiences Near You
Vegan Cooking Class - Creative Indulgence for Sustainability!
In a world where sustainability is increasingly important, a vegan-focused cooking class is a delicious way to be conscious. The vegan lifestyle is in vogue - whether for environmental reasons or as an ethical decision to protect animals. But prejudices about the supposed complexity of vegan cooking persist. The truth is, however, that the world of vegan cuisine is full of versatile flavors and exciting creations. With a vegan cooking class, your friends or loved ones can embark on this culinary journey while contributing to the environment.
Urban Gardening - Green In The Concrete Desert!
Urban life often offers little space for nature experiences, but the concept of urban gardening proves that green spaces can thrive anywhere. Whether in Berlin, Frankfurt or Stuttgart, the urban gardening movement is growing worldwide, with city dwellers creating small oases of nature. With a small growing space, creativity and a desire to grow your own fruits and vegetables, anyone can become part of this green revolution. Surprise your favorite green enthusiast with an urban gardening experience that strengthens their connection to nature while beautifying the city.
Adventure Today, Conservation Tomorrow
With
Flightgift
,
Hotelgift
and
Activitygift
, we're entering a world of sustainable gifts that combine joy, adventure and conservation. Sustainability doesn't boil down to compromise, but can be a winning choice for everyone involved. From reforesting forests to strengthening relationships, experiential gifts have the power to change the world. So let's unleash the wings of imagination together as we contribute to a greener future. Every flight, every activity, every hotel - they're all part of a movement that makes adventure possible for today and preserves the world for tomorrow. Experience gifts are also a sign of appreciation for the little things in life. They invite people to share moments and see the world from new perspectives. The durability of experiences far surpasses that of material goods, which are often perishable. Imagine watching the sunset with your favorite person in an exotic location or feeling the adrenaline rush of an exciting activity - these are memories that will last forever.