Traveling Alone Through Beautiful Asia, What You Can Expect
Fri December 2,2022
Backpacking is mainly about one thing, and that is freedom. Especially if you decide to go away for a longer period of time. There is no better feeling than to pack your backpack and go without too much planning. It is also easy to meet new people when you are travelling alone. It is, of course, useful to prepare yourself so that you know which countries you want to discover in any case, but also keep this open. This way, you are more flexible and can easily change your route if the group you are with at that moment has other plans.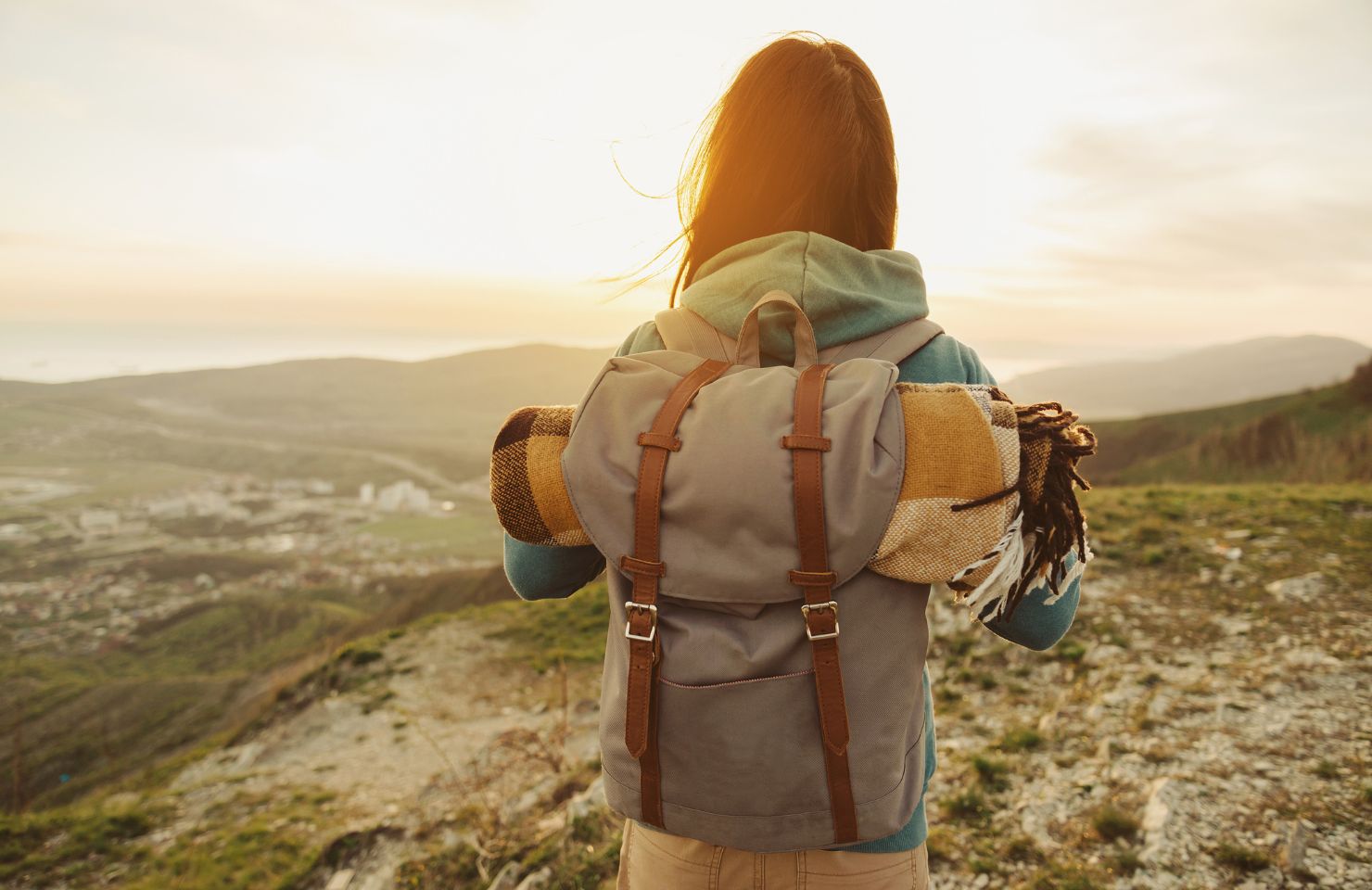 When you make a long trip alone for the first time, Asia is really recommended. The versatile continent is ideal for a backpacking trip. There is a lot to see and experience. The different countries are easy to travel through and offer something for everyone. We are happy to take you on a great journey through Southeast Asia, along Thailand, Laos, and Cambodia. We choose these countries because our own Dutch Marketing Specialist Sam has also visited these beautiful countries and likes to share her experiences. Book your flight easily via
Flightgift
.
Traveling through Thailand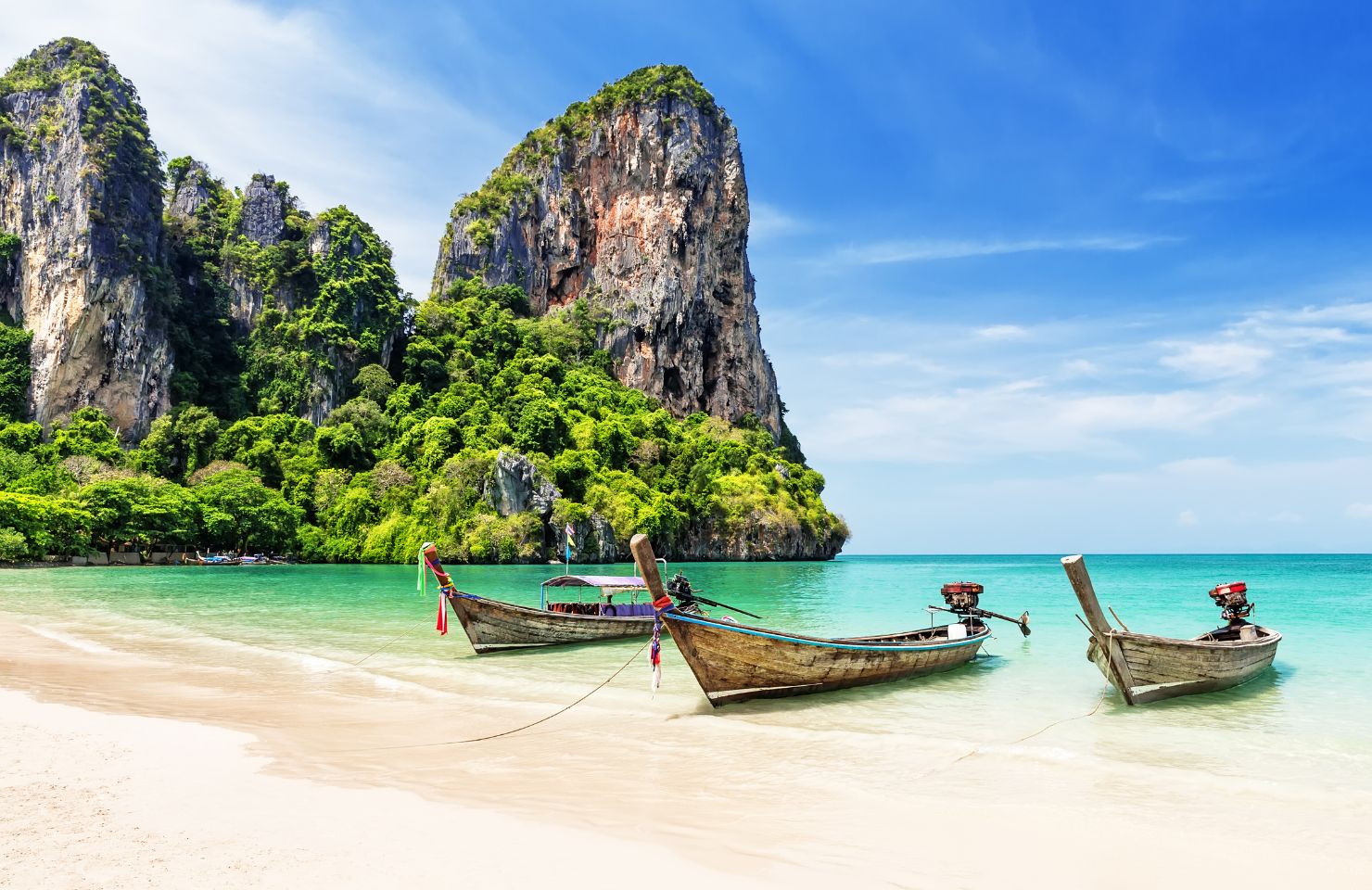 Thailand is one of the most popular countries for backpackers worldwide. This is mainly because there are many sights, it has a beautiful landscape and is not unimportant, it is cheap. Another advantage of this country is that many Thai people speak English. This makes traveling a bit easier. For example, consider that you want to take the bus to another place, and you do not understand the bus driver and vice versa. You could just arrive at a completely different destination. Many backpackers, therefore, start their journey in Thailand so that they can get used to the climate and avoid a major culture shock. The country is known for Buddhism and the beautiful temples that you can find everywhere. From gigantic Buddhas to hidden temples in the mountains, faith returns everywhere. Thailand is certainly a safe country to travel through, so even as a woman traveling alone, you don't have to worry. You meet new people easily and quickly, so you are never alone. We almost forget one of the main highlights of Thailand, which is the food. Thai cuisine is loved all over the world. What is especially popular are the different curries, but there is more than that. There are several delicious noodle dishes, including the favorite among backpackers: the Pad Thai.
Practical information
It is useful to take the rainy season into account when planning your trip. The best time to travel to Thailand is from November to March. You do not need to apply for a visa in advance for your stay unless you want to stay in the country for longer than 60 days. No vaccinations are required, but DTP, Typhoid fever, and Hepatitis A are recommended.
Sam's favorite spots
Bangkok: walk along Koh San Road and taste the (chaotic) atmosphere of the country.
Ayutthaya: take the local train from Bangkok and escape the hustle and bustle of the big city.
Chiang Mai: go into the jungle and discover the most beautiful waterfalls. Then take a look at the Night Market in the evening.
Pai: visit Pai Canyon here. This canyon consists of a narrow walking path, surrounded by beautiful nature. At the end of the day, you can enjoy a beautiful sunset here.
Krabi: this is a coastal town where you can relax on one of the beautiful beaches.
The islands in South Thailand, such as Koh Phangan and Koh Phi Phi: here you will mainly experience the real white beaches and blue sea. But if you fancy a party, you've also come to the right place on the islands. This is how you will find the Full moon parties on Koh Phangan!
Do you have some budget left at the end of your stay in Thailand, and are you done with spending the night in a hostel? Then book a stay in the Happy Cottage.
Traveling through Laos
Laos is one of the least populated countries in Asia. This is because the massive cities are missing here. Tourism has not yet continued in this country, so the country is largely authentic. This leads to special encounters with the locals, so definitely worth it! Did you know that backpacking in Laos has not been possible for very long? The country was isolated from the outside world for a long time. Tourists have only been allowed to cross the border of Laos since 1990. Even if you travel solo through the country: you are never alone. The backpacker atmosphere is abundant. Moreover, the route through the country is fairly standard, so whether you do it from north to south or the other way around: you keep meeting the same people. Most travelers enter Laos by land. You can cross the border via the north of Thailand or via Cambodia. It depends on how the rest of your trip goes. But one thing is certain, as soon as you enter the country, the environment changes immediately. A hilly landscape with rugged, pure nature has remained beautifully intact. The people are also loved. A smile is so deserved, people are happy to help you, and they go very lovingly. You notice that there is no chaos, as you often experience in Thailand. The food in Laos is less spectacular than in neighboring countries, but certainly no less tasty. You have many dishes here that are prepared with sticky rice. This is often combined with different vegetables, meat, or fish.
Practical information
If you want to be sure of good weather during your visit to Laos, go in the months of November to February. You do not need to apply for a visa in advance if you want to enter the country. You can buy this for 35 US dollars at the airport or at the border crossing. Please note, if you purchase the visa at the border crossing, avoid the employees who ask you to take a health test. This is a trick to make you pay an extra amount.
Sam's favorite spots
Huay Xai: This is where you enter the country. Go do the Gibbon Experience here! You go zip line through the jungle and sleep in the highest tree house in the world.
Luang Prabang: you go here by slow boat. This trip takes two days, and you don't know what you see in terms of nature. That is indescribable.
Vientiane: this is the capital of Laos and is mainly used as a stopover.
Vang Vieng: This place is best known for its many parties. You can take a trip down the river here in a tire and float from pub to pub. How nice is that!
In short, Laos is the perfect country to find some more peace after chaotic Thailand.
Next stop: Cambodia!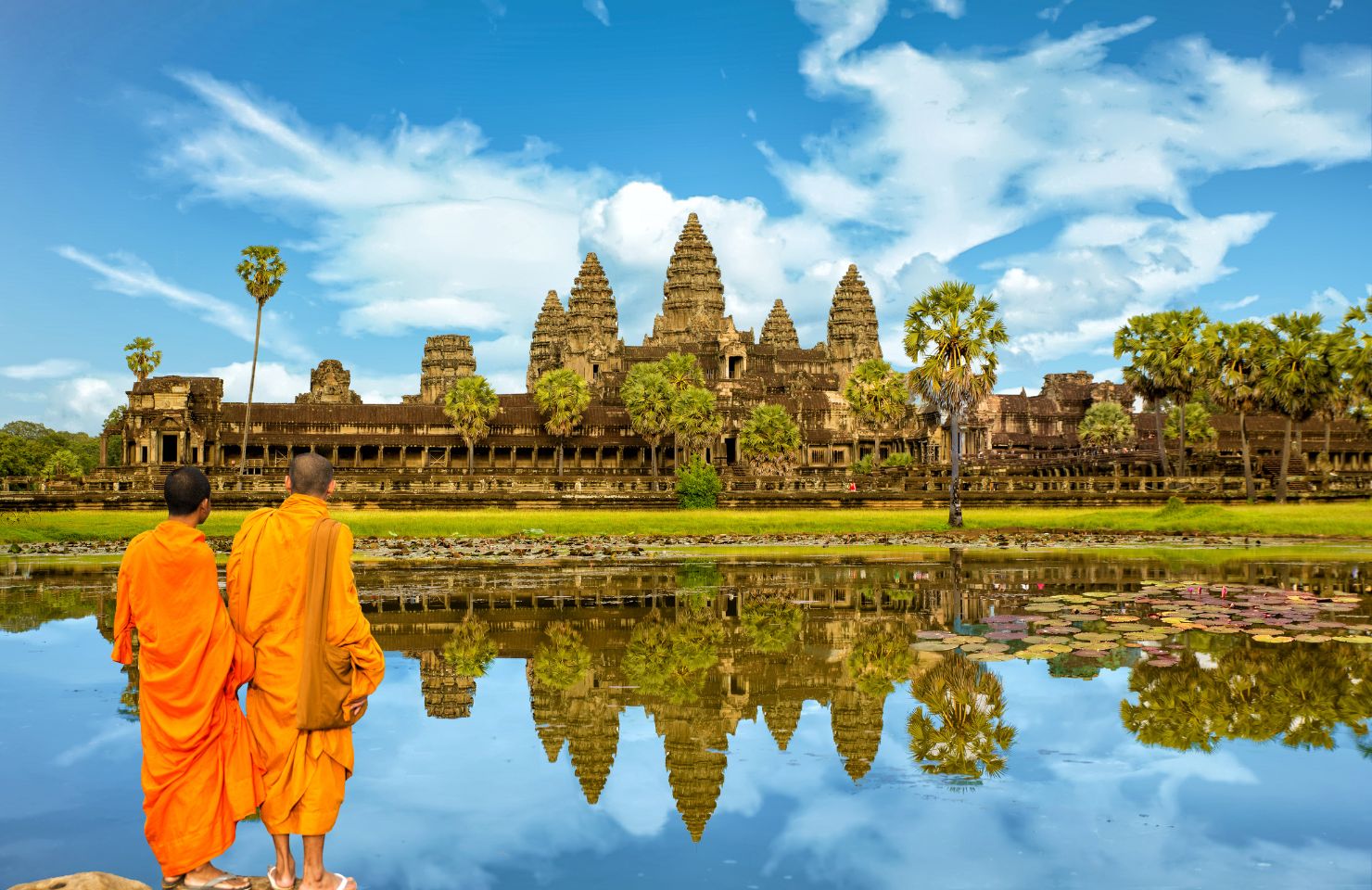 Cambodia is not the first country backpackers put on their list of countries they want to visit. But because the country is adjacent to the most popular destinations for a solo trip, it is soon on the itinerary. And you won't regret your visit. You can expect a gruesome history, great people, and nice islands here. Although it is a poor country, the feeling of insecurity is hard to find. This is partly because the population is very friendly: they are helpful, hospitable, and very interested. In Cambodia, don't just opt ​​for overnight stays in a hostel, but go for a unique experience, namely a homestay. Here you spend the night with a family, and you fully participate in the family. However, the food in Cambodia is not very special. It is very similar to what you get on your plate in neighboring countries, only they use fewer spices here, so the flavors are not as spectacular. But here, too, you will enjoy every bite you take because everything is freshly prepared. What we have not explained in the description of the other countries, but what we absolutely must not skip here, is the sad history that this country carries with it. The Khmer Rouge came to power in the 1970s. While the Cambodians were initially happy with the Khmer Rouge, this quickly changed when they saw the brutality of the regime. A regime that is still incomprehensible to this day. During the Khmer Rouge's years in power, about one-fourth of the Cambodian population was killed, amounting to 2 million people. The city was also completely destroyed. Cambodia leaves a big impression on many backpackers.
Practical information
Of course, you also want to be in Cambodia without too much rain, don't you? Therefore, visit the country in the months of November to May for the best weather. Keep in mind that the temperature can get very high in the months of March, April, and May. As a result, a visit to the capital, for example, can be less pleasant because it is simply too hot. A visa is easy to arrange upon entering the country. This will cost you about $35. This allows you to stay in the country for 30 days.
Sam's favorite spots
Phnom Penh: this is the capital and here it is possible to face the history of Cambodia. Visit the s21 prison and The Killing fields. I recommend that you take some time after the visit to recover from this. Book a massage or go somewhere new on the coast.
Angkor Wat Temples: This complex is located near the city of Siem Reap. Make sure you take a whole day to see all the temples, because you can feast your eyes. With Angkor Wat as the eye-catcher, of course!
Koh Rong: this is the party island of Cambodia. Many backpackers stay here for a number of nights and visit various parties that can be found on the island. My tip: book a hostel on the boulevard, so you can easily cover everything on foot.
Kampot: here you can relax and enjoy the beautiful nature. Paddle down the river or rent a bicycle to discover caves, salt fields and pepper plantations in the area.
Kep: This is a small town about 25 kilometers from Kampot. It is known for the famous 'Crab Market'. Are you crazy about fish? Then don't skip this place.
Sam's backpacking tips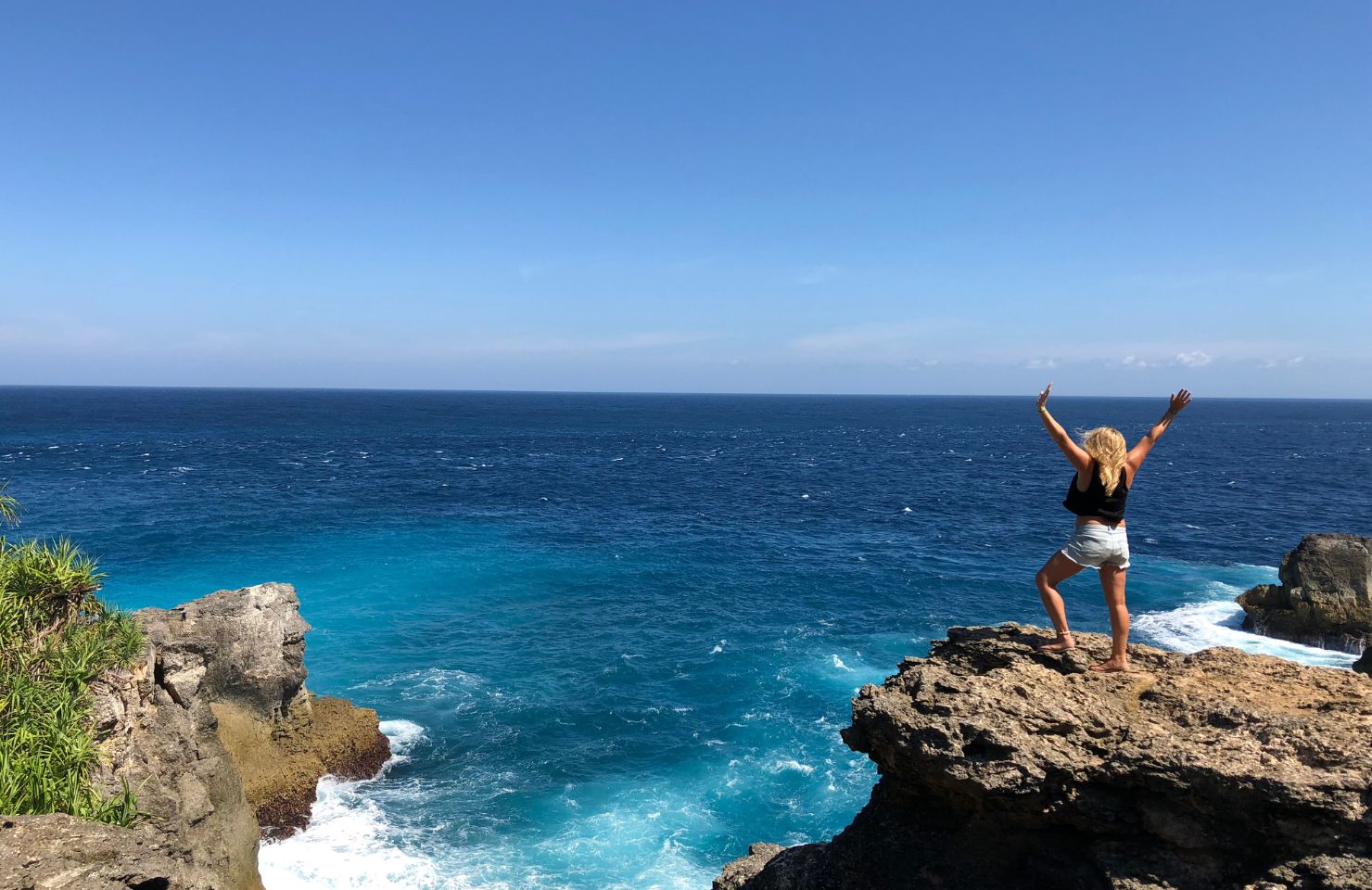 I, Sam, would like to share, some extra tips for backpacking in Asia. In the end, during your journey you will run into things that you did not see coming beforehand, but you cannot escape them. So here are some tips from me:
Always stay in a hostel. This is the cheapest solution and here you meet the most people. You can choose a shared room (dorm), but you can also choose a private room.
Make sure there is always a safe in your room, so that you can properly lock your personal belongings. Some rooms have a large safe that fits your entire backpack, others can only be used for your passport, etc.
Don't plan your trip too much in advance. By this I mean that you don't already record all your overnight stays, transport and places you want to visit. This way, you are flexible to adjust your trip if the group you are traveling with suddenly has other plans. Of course, the anticipation for your trip is almost as much fun as the trip itself, so some research is certainly not wrong.
When you have Wi-Fi, be sure to download areas in Google Maps. That way, when you're offline, you can always find your way or ask the locals.
When eating street food, be it at a market or a local roadside stall, always make sure you see them preparing the food. This way you can be sure that it is made 'fresh' and you have the least chance of food poisoning. Because yes, in Bali I had the so-called 'Bali-belly'.
Take a power bank with you on a trip. Nothing is more annoying than being in a beautiful place and your phone or camera is dead, and you can't capture it.
Speaking of capturing, download the Polarsteps app. You can process all your travel stories including photos in this app. The app pins on the world map where you've been and so you can see your entire journey when you're back home. The home front can also enjoy all your adventures, because they can also watch on the page via the link. And do you still want to process everything in a photo book at the end, but do you have so many photos that you don't know where to start? Polarsteps processes your entire journey in a photo book. What else do you want?
Go discover the world and enjoy! Love Sam