Where to go in Spring: The Best Travel Destinations
Tue July 4,2023
Spring is one of the best times to travel in France and Europe. With warmer temperatures, longer days and cherry blossoms, spring vacations are synonymous with the sweetness of life. There are many places in France and Europe where you can enjoy spring at its best, from north to south and east to west. Sometimes in March, you'll have a few rainy days, but make no mistake, this is not the rainy season. Get your suitcase ready, and we'll take you on a tour of the best destinations for spring travel.
Where to go in spring in France?
Let's start with our beautiful country, France. Rich in diversity, culture and fine cuisine, traveling in France is always a great idea.
What are the must-sees on the Côte d'Azur?
Spring is the perfect time to discover the Côte d'Azur, with its vibrant colors, delicious scents and beautiful Mediterranean sea. Cities such as Nice and Cannes are perfect for seaside vacations, while the botanical gardens of Grasse are a must for nature lovers and perfume fans. Provence is also an ideal place to enjoy spring, with its lavender fields at Valensole and its old villages. We particularly recommend:
Visit Avignon and its Palais des Papes
Take a sea excursion to the calanques of Cassis
Discover the vestiges of Arles and Nîmes
Explore character-filled villages such as Gordes, Roussillon and Les Baux de Provence
Sample local produce at a Provencal market
Stroll through the Alpilles and admire the mountainous landscape
We recommend you
book your flight to Nice airport
, an international airport for your Côte d'Azur getaway.
Discover the mountains and the Alps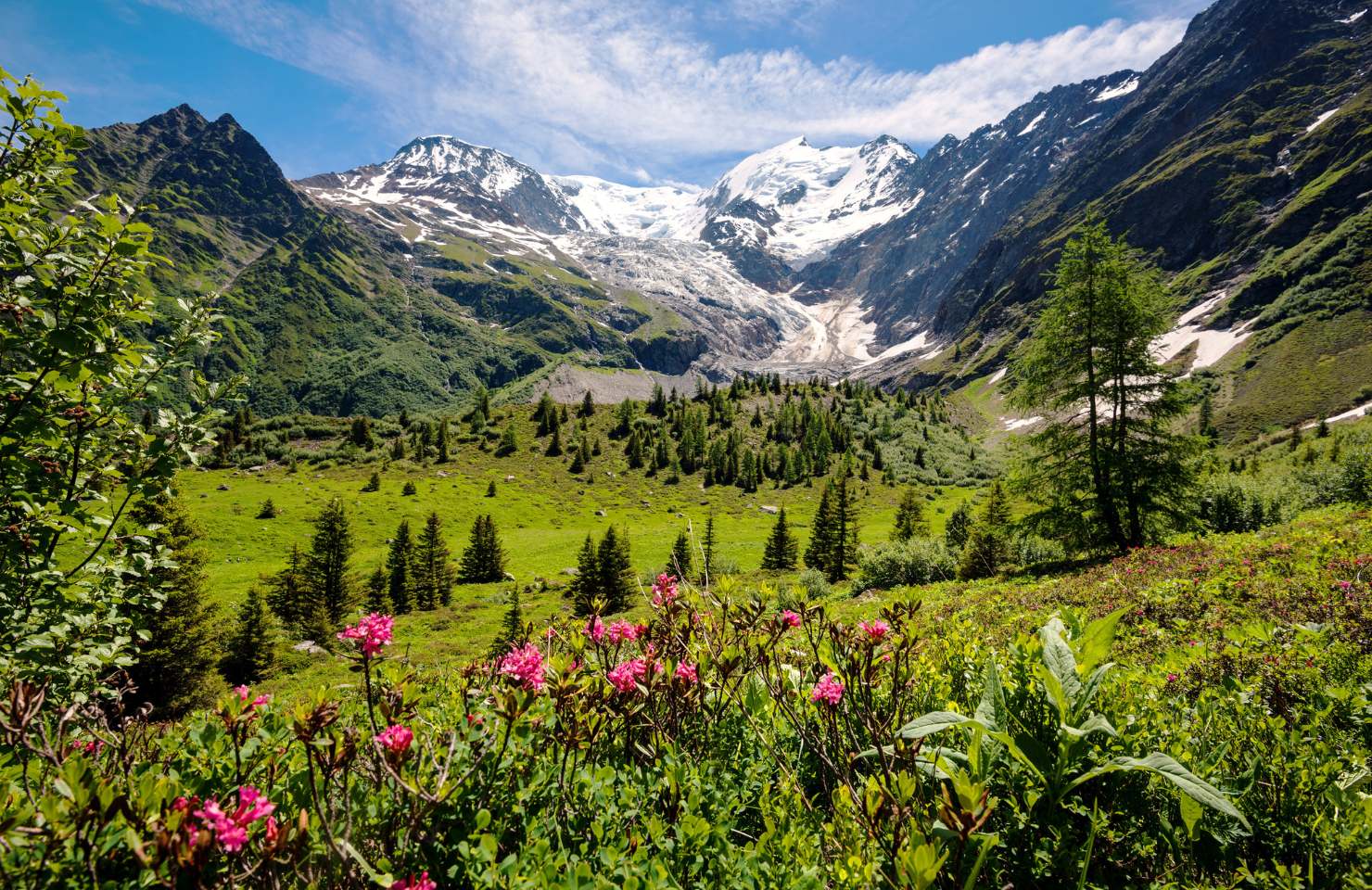 With its fresh mountain air, spectacular scenery and lush greenery, a vacation in the Alps in May, for example, is a breath of fresh air. Whether you're a fan of hiking, outdoor sports or prefer to discover cute little villages, the Alps have everything to offer.
Sports in the mountains
There are plenty of things to do in the mountains for couples, families with children or
solo adventurers
.
Hiking: there are numerous trails for all levels. Whether you're a beginner or a seasoned expert, hiking has many advantages.
Climbing: with its cliffs, climbing in the Alps is easily accessible.
Mountain biking: for outdoor sports enthusiasts, mountain biking is a great alternative.
Paragliding and hang-gliding: panoramic views will take your breath away. Thrills guaranteed.
Picturesque villages in the Alps
Known for their traditional wooden architecture, breathtaking Alpine scenery and peaceful, welcoming atmosphere, the picturesque villages are well worth a visit. Here are our top 5:
Yvoire
Abondance
Samoëns
Chamonix
Beaufort
Traveling in Europe in spring?
In Europe, spring is the ideal time to explore historic cities such as Prague and Budapest. Prague is famous for its medieval architecture and romantic bridges, while Budapest is known for its historic thermal baths and views of the Danube. Germany is also a great place to travel in spring, with cities such as Berlin and Munich offering an abundance of cultural and historical attractions. The Benelux countries are also ideal for Easter travel, with destinations such as Amsterdam in the Netherlands and Brussels in Belgium. Both European capitals offer picturesque canals, verdant parks and renowned museums. Holland is also known for its tulips and windmills, while Belgium is famous for its chocolates, beers and waffles. Spain is another great place to go in spring, including a weekend in Barcelona and Madrid. These cities are rich in culture and excellent gastronomy. If you want to go to the beach, we recommend the beaches of the Costa del Sol. If you prefer historic cities, Seville is ideal for history buffs. Finally, the Greek islands, with their pleasant climates, pristine beaches and charming architecture, offer an idyllic setting for travellers seeking relaxation and discovery. Here are some of the best Greek islands to visit in spring.
Santorini: popular the world over. In spring, the island is covered in flowers and greenery, making it an ideal place for walking and exploring.
Crete: in spring, the blossoming of wild flowers and the arrival of migratory birds make it an ideal destination for nature lovers.
Cyclades: with its white sandy beaches, this is a dream destination for those seeking a little piece of paradise.
The Sporades: to visit fishing villages and discover verdant islands.
In conclusion, spring is one of the best times of the year to travel in France and Europe. Take advantage of a few days' getaway to decompress and recharge your batteries before the onset of summer.